The Company Held the Second Meeting of HSSE Committee of 2022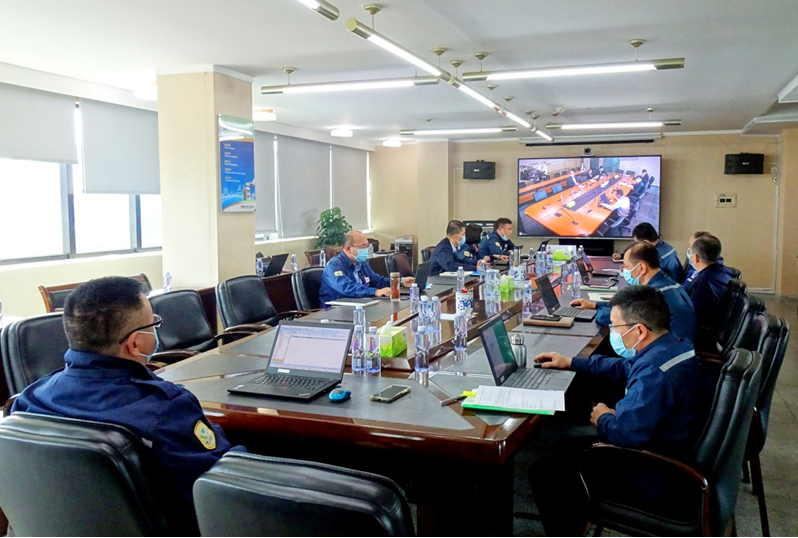 In the morning of April 21, the company held the second meeting of HSSE Committee of 2022. OOP, general managers and relevant personnel of the company attended the meeting.
At the meeting, the spirit of the National Teleconference on Production Safety was conveyed, and all attendees learnt the 15 mandatory measures of production safety issued by the Production Safety Committee of the State Council and the 20 specific measures of Sinopec for implementing the spirit of the National Teleconference on Production Safety.
The attendees at the meeting reviewed the implementation of the minutes of the last HSSE Committee Meeting. The completion of HSSE KPIs in 2022 1Q, HSSE work report, the rectification of laws and regulations review gaps and the monthly personal safety plan of main responsible person were reviewed at the meeting. The completion status of 2022 HSSE plan, the signing of company safety management agreements, and the progress of production safety standardization improvement action were reported at the meeting.
It was commented at the meeting that in 2022, the last year of the Three-year Action Plan for Special Rectification of Production Safety, all departments should attach great importance to the gap closure progress and promote closure of the open gaps as scheduled. The company to organize an overall safety inspection before the May Day holiday, and prepare for the supervision/ inspection to be carried out by the Office of the Production Safety Committee of the People's Government of Fujian Province and the field inspection and supervision to be conducted by the cross-inspection team of Sinopec Group. It was required at the meeting that the acceptance of the Anti-UAV Active Defense System Project shall be accelerated, more efforts shall be made on risk rectification, the status of I-D/ I-E risk scenarios shall be reported every month, and safety risk assessment shall be arranged for old and aging units.
It was required at the meeting that all departments and Business Teams to fully understand the complex and severe situation of production safety at current stage, adhere to "people first" and "life first", maintain proper balance of development and safety, be vigilant about production safety and be cautious like walking on thin ice, work hard to ensure all-round production safety in the most strict, solid and detail-oriented manner. (Li Zheng)